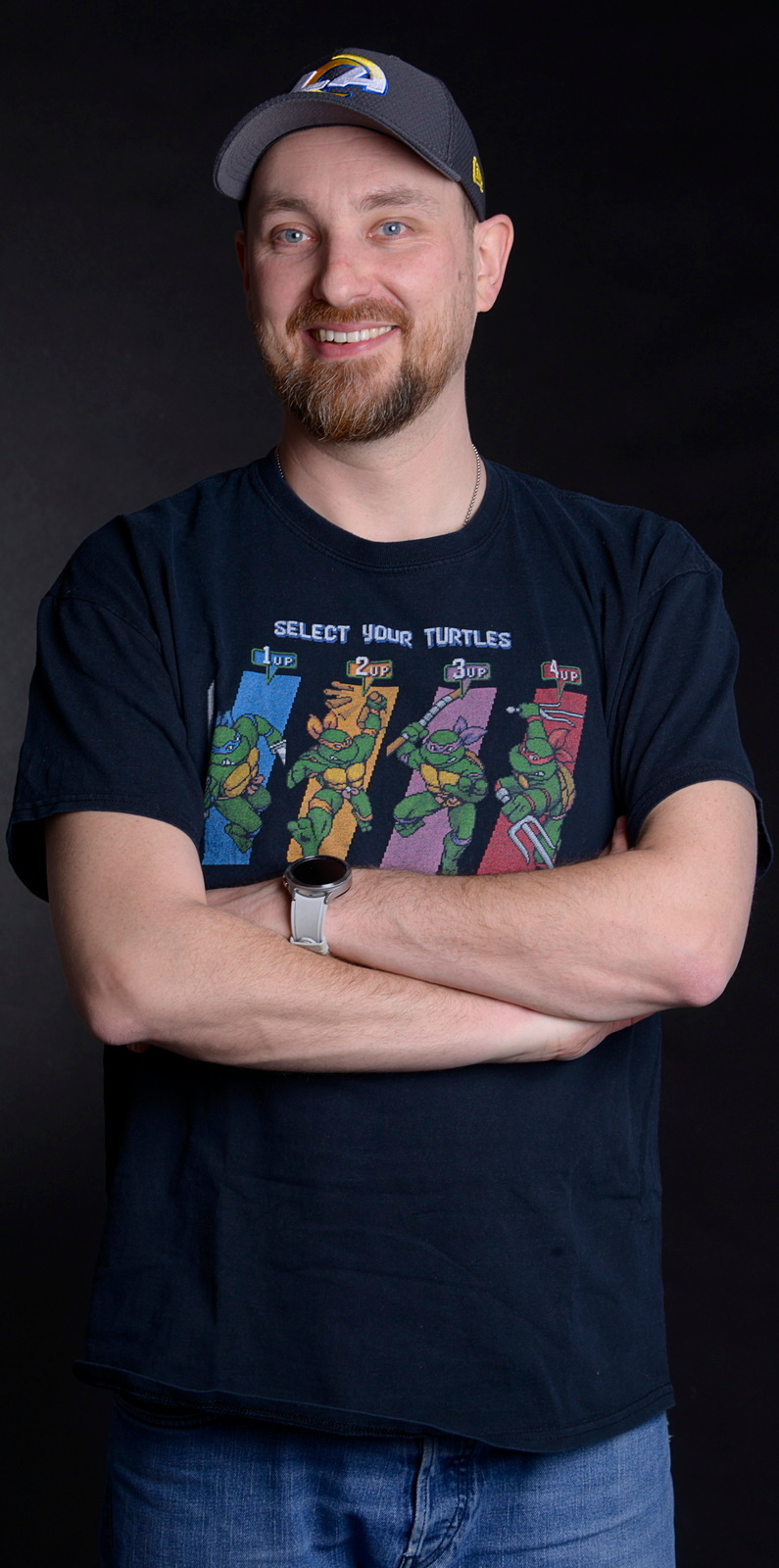 My name is Johannes Ebner - I am a Husband, Dad of two lovely girls and two fluffy cats. Since I am a gamer, ex-game developer, ex-backend-developer/SRE/DevOps engineer and now working as Cloud Solution Manager in Game Developer Relations at Microsoft, I will write pretty much only about cloud, software/game development and gaming.
Professional Life
I work at Microsoft as a Cloud Solution Manager in the Gaming Developer Relations team (formerly: Azure Gaming Global Black Belt Technical Specialist). That's quite a mouthful - so what does it mean?
We are a team of cloud, backend and game production experts. We know how games are built, what it takes to build games and what the unique challenges are, that studios & publishers face. We help them solve the hard ones with our expertise, products and services and are trusted partners to them.
Our core interest is to enable you to build great games!
If you want to reach out or have a look at my CV, please see my LinkedIn profile at linkedin.com/in/johannesebner.
You can also contact me via Twitter, GitHub or Keybase.
My Tech/Gaming History
I was born near Salzburg, Austria and raised on a small cattle farm with only a dozen cows, a few pigs and chicken and the obligatory cats. I had a great connection to nature and particularly the forest, but was fascinated by the game consoles of one of my younger uncles. The very first game I played was Pac-Man, when I was still in Kindergarden. That must have been in the late 80s. Then he got some Sega system, but ultimately, NES and SNES were the gateway drug for me. Thankfully, my grandma had too much to do and my mom had to go to work, so when I was not outside, I played (S)NES. Sometimes all day. Then I also had two friends from rather wealthy families. One had computers very early and they also had a Xerox! So we could actually get our hands on handbooks and code discs for the copy protection of games like Duck Tales or Monkey Island.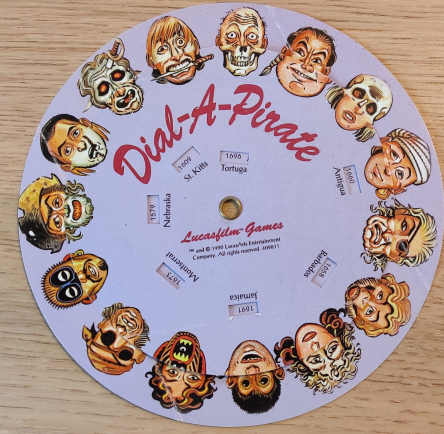 The other family always had the latest tech brought back from the US: Laserdisc, the first Sound Blaster... So we played DOOM with it (we were like 7 or 8 years old...).
In my early youth, I moved to Munich, Germany. I was very very fortunate my dad had worked for a local ISP, so we got two dialup lines FOR FREE! Can you imagine? Those connections were super expensive back in 1999, but I could use them unlimited. That's when I started gaming on PC for real. But in Germany, most shooters were only available aged 18 (I wasn't) and also only a year or two later than in the US, because of localisation (which turned out to be really crappy usually). Well, you know, back then the formula was: internet + desire = warez. I also learned english very fast 😂
Games absolutely fascinated me, and my dad prodded me to get into programming, so I got into Turbo Pascal and then started building my own Websites with Frontpage 2000. I was a big Cyberpunk 2.0.2.0. fan, the Pen & Paper predecessor of Cyberpunk 2077. So I made a fan-page with some tools I built (like a stock market). Those were times... I posted my full address and telephone number on the site back then!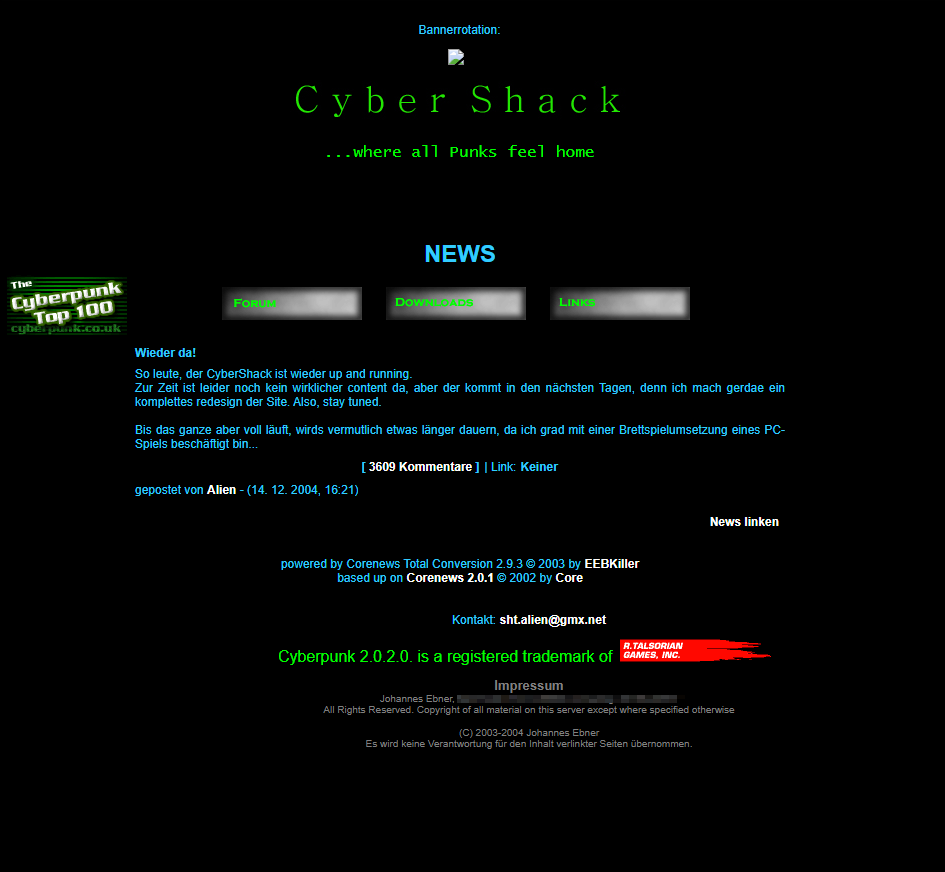 Eventually, I started an apprenticeship at Computacenter, back then one of the two largest IT Systems providers and had the chance to see a lot of different companies from the inside, among them were BWM, HypoVereinsbank (now UniCredit) and Knorr Bremse.
But I always wanted to make games, and at the age of just 21, I achieved my dream and joined Travian Games.
Today, I still play games, but because I have a family with two kids and a lot of interests (like making games!) I hardly have time to play. But I do so fairly regularly with some friends online.